Home
  >  
News
  >  
DOING News
>
2 sets of 15 tons waste management pyrolysis plants have been sent to uzbekistan
2 sets of 15 tons waste management pyrolysis plants have been sent to uzbekistan
DOING News / Date:10-20-2023
On October 19, 2023, 2 sets of 15 tons waste management pyrolysis plants ordered by our Uzbekistan customer have been shipped to Uzbekistan. Here are pictures of the delivery site: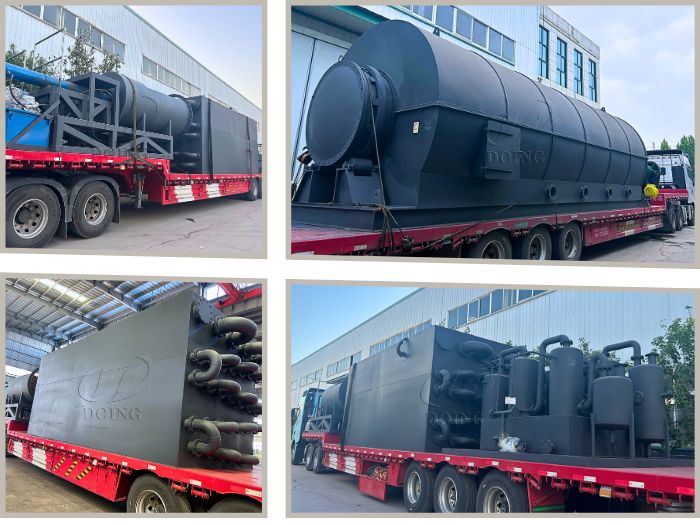 The delivery picture of waste management pyrolysis plants

The details of the devices shipped:
Automatic feeding machine - efficient feeding, saving time
Water tank type condensation system - DOING has two designs of condensation systems, one is water tank type and the other is tube type. The former is cost-effective but occupies a large area. The latter occupies a small area and has multi-tube condensation, which is more efficient. Customers can choose according to their needs.
Negative pressure device - our patented device, it can not only increase the oil yield, but also effectively avoid safety accidents, which is one of the very necessary safety devices.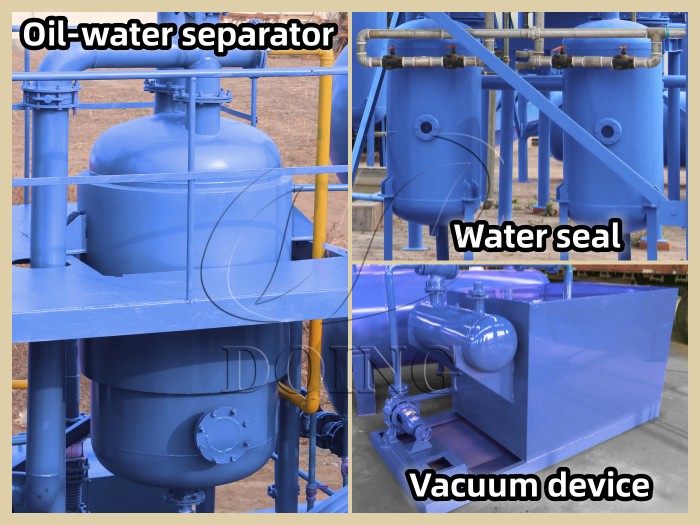 The safety devices of DOING waste management pyrolysis plant

Deodorizing device - it can effectively deal with harmful substances in exhaust gas and meet environmental emission standards.
In addition to the above devices, there are also carbon black lifting devices, water film dust collectors and cold air systems. These are optional devices that can be selected independently. If you want to know more detailed information, you can leave a message and our project manager will introduce you to the device in detail and design the most suitable pyrolysis solution for you based on your actual situation.
One week before our Uzbekistan customer receives the devices, we will arrange installation and operation online training.
The project information:
Our Uzbekistan customer has been in the brick factory business. Due to Uzbekistan's new policy, which restricted the use of natural gas and needed to find new alternative fuels, he began to consider investing in a waste management pyrolysis plant project. This project can convert waste rubber, waste tires, waste plastics and other waste into liquid oil fuel, which can be used as raw material for brick factory production.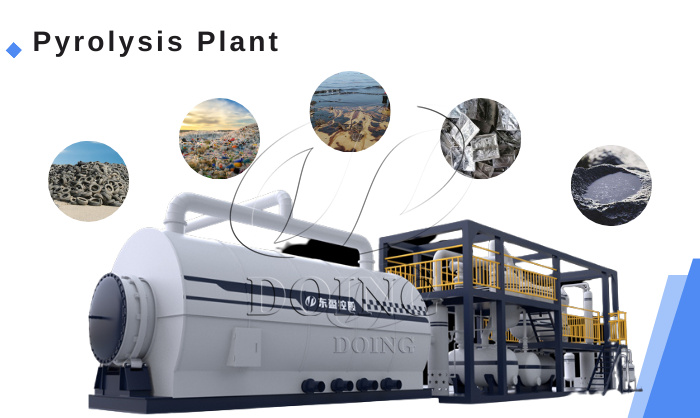 DOING waste management pyrolysis plant

In addition, fuel oil can be used as fuel for industrial plants such as power plants, cement plants, and steel plants, etc.. If you are engaged in these businesses and want to find alternative fuels in Uzbekistan, you may wish to consider the waste management pyrolysis plant project, which can solve the problem of finding alternative fuels for natural gas and oil. Welcome to consult us at any time. Our project managers can provide you with professional advice.

Contact Us