Brazilian customer ordered a 15TPD tyre pyrolysis plant from DOING Company
DOING News / Date:11-15-2023
On October 24th, 2023, a Brazilian customer ordered a 15TPD tyre pyrolysis plant from reliable China pyrolysis plant manufacturer, Henan DOING Company. The Brazilian customer expressed his satisfaction with DOING pyrolysis plant and our company's professionalism.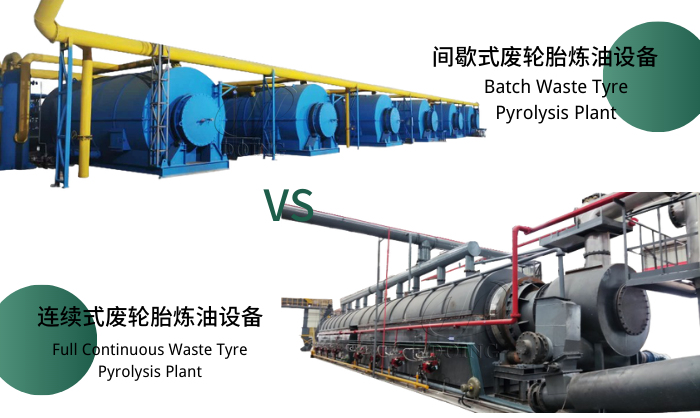 Batch continuous tyre pyrolysis plant for sale
As a good solution for recycling waste tyres, tyre pyrolysis plant has received favor from many investors. But not all tyre pyrolysis plants are technologically mature and stable. Our Brazilian customer had previously purchased a tyre pyrolysis plant that was not satisfactory from another company. Therefore, when there was a need to expand tyre pyrolysis production line this time, he carefully compared and selected the pyrolysis plant from different manufacturers.
While doing the research, his team found us and followed our Youtube account, from where he learned many pyrolysis plant running videos and the update of our online factory live broadcasts. So he sent us an inquiry for more information about DOING tyre pyrolysis plant.
Based on the requirements of our Brazilian customer, our sales manager showed the pyrolysis plant details and unique design of DOING pyrolysis plant, such as pyrolysis reactor manufacturing advantages, patented negative pressure device, professional cooling condensors, environmental protection device, etc. Our customer felt that we are trusted and finally ordered a set of 15TPD tyre pyrolysis plant.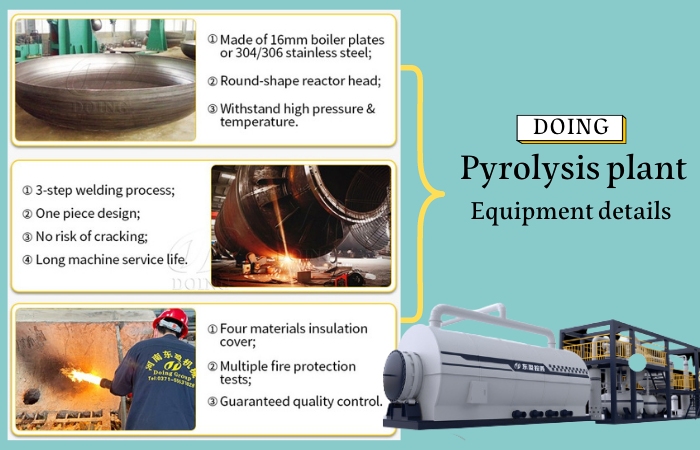 DOING tyre pyrolysis plant design details
DOING company's reputation for quality and innovation has led to its recognition as a leader in waste tyre recycling to fuel oil pyrolysis technology. And we have rich tyre pyrolysis plant exportation and installation project cases. We would like to cooperate with more and more customers in the world and prompt the success of your pyrolysis plant project with our professionalism.

Contact Us