Tyre recycling pyrolysis plant business plan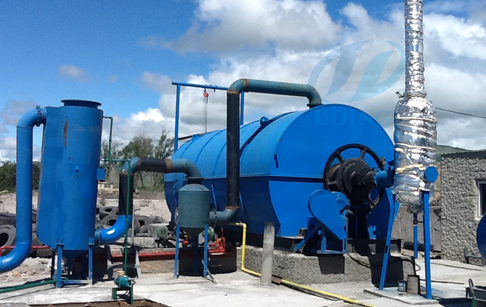 Waste tyre recycling pyrolysis plant
The pyrolysis plant for henan doing mechanical equipment co,ltd is to convert the waste plastic.tyre to oil for fuel.we mainly manufacture pyrolysis plant,plastic to oil pyrolysis plant,tyre to oil pyrolysis plant and so on.also we have waste oil distillation plant,we have high quality pyrolysis plant with low cost.what is more we have exported more than 100 sets plants to more than80 dountries in the world.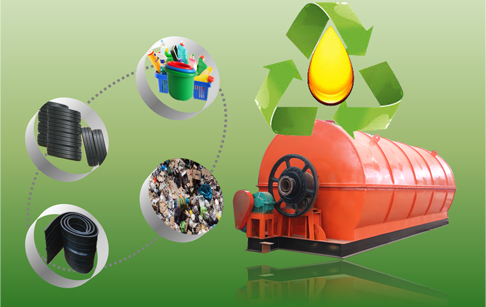 Waste tyre recycling pyrolysis plant
With the development of the social economics .The energy is becoming more and more important .Our life,our industry all depend on the energy,Now the energy we use are mainly petro products and coal in developing countries..The limited energy is a serious problem that we have to face,Afterall oneday we will use up the energy.we henan doing mechanical equipment co,ltd face the situation of the world,As one of the recycling company we holg the responsibility to protect the environment.we are a high-tech company to convert the waste rubber,waste plastic,waste tire to oil with more than15+ years experience.With years experience and development we have equipments to convert the waste to fuel.The pyrolysis plant can not only deal with the problem of pollution but also relieve the pressure of the energy of in the world.

For the waste rubber products,such as waste tyres .ususlly we deal with the waste rubber products by burning or dumped and landfilled. If we burn the waste tyre we will generate the toxic gas as a result of polluting the environment,then if we dump the waste tyres.The waste tyre will stay underground for a long time to breed virus-carrying mosquitoes.So recycling of waste tyres becomes the best way to deal with the waste tyre.In the world now the technology is developing fast,We henan doing mechanical equipment co,ltd is the lead manufacturer and supplier of pyrolysis plant.we dedicated in manufacturing the waste tyre pyrolysis plant for many years.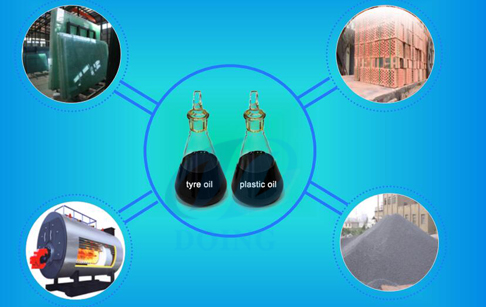 Fuel oil application
Now we dispose the waste tyre without any pollution and generate the fuel oil which can be used for the boiler and heavy industries.The oil yield rate can be 40%-45% .The by-product is carbon black and steel wire..it is wide acknowledged that the invest will bring great rewarded.