Details of waste tire recycling rubber powder machine

1.To granulate radial tires into fine rubber crumb of 5~200 mesh with steel and fiber completely recycled at ambient temperature.

2.The input is whole tires,after the processing,steel is completely separated and fiber can be separated up to 95% or above.The finish product is high and competitive in the market
3.Tight construction, small space and simple technique flow.
4. Low energy-consuming and good performance-cost ratio
5.Hight automatization, fewer labors requirement.
6.Reasonable construction,easy operation and low rate of breakdown
7.Environmental-protection,no pollution(no waste gas,no waste residue,no polluted water),meeting the environmental requirement of the government.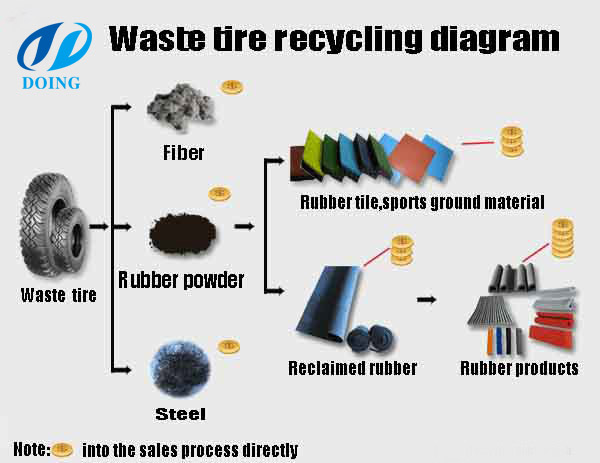 flow chart of waste tire recycling rubber powder machine


Function:Our whole waste tires recycling rubber powder machine is used to make waste tires and rubber powder.
Products catalogue of waste tires recycling rubber powder machine
Mode

Tire bead cutting machine

Thread rolling machine

Tire Crusher

Picture

Function

Separate the sidewall and top

of the tire, prolong the life span

of the next machine's cutter, and

convenient the succeeding work

Use physical method to peel the

heavy steel wire from the tire side

wall under normal temperature,

remain integrity of the steel.

Scarp the whole tire without

tire bead to rubber strips or

rubber blocks.

Mode

ZQTQ—F1200

ZCTC-F-ZY

ZQTP—Z(50×50)

Size

1480mm×1460 mm×1200 mm

1330mm×1080 mm×1330 mm

1200—2500KG/H

Capacity

1200-1600KG/H

40—60 tire/H

Weight

1.8T

1200kg-1600kg

2.5T

Power

2.2KW

11KW

15KW
Major flow:
Waste tires-circle cutting-strip cutting-block cutting-grind into powder-magnetic separating-separation-packing-put in storage.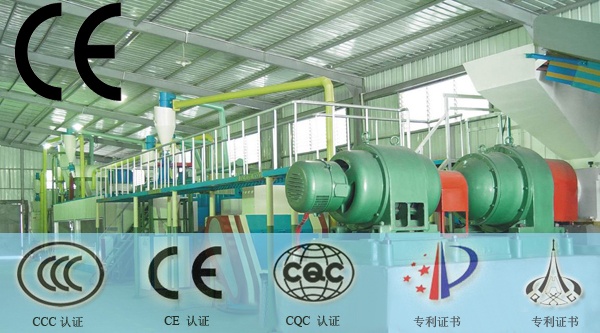 waste tire recycling rubber powder machine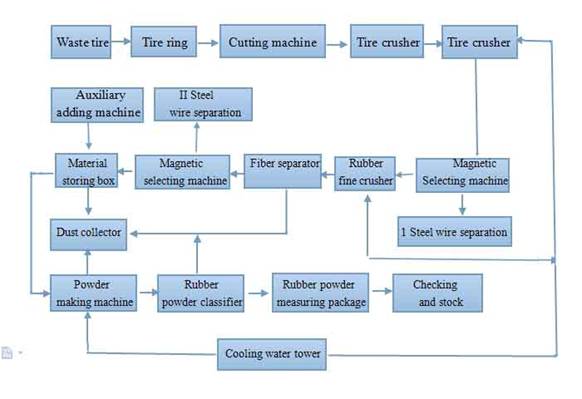 flow diagram of waste tire recycling rubber powder machine

Contact Us