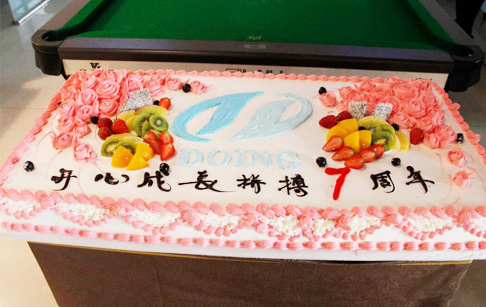 Birthday cake
As we all know, March 15 is World Consumer Rights Day. At the same time, it is also the seventh anniversary of the establishment of Henan Doing Machinery Equipment Co., Ltd. At the beginning of the company's establishment,for the purpose of the corresponding international consumer rights day, the company decided to set up on March 15 . We always strive for suivival with quality, customer satisfaction is the company's greatest hope, determined to be a good company.
Today, the president of our company delivered a speech explaining the various events experienced by the company during the past seven years and looking forward to the future direction of the company. Henan Doing company provides customers pyrolysis plant recycling waste tyre/plastic to fuel with high-quality and cassava production line installation technical support.We always believe that our company will become better and better on the basis of honesty and trustworthiness.

To take this opportunity, the company also held a birthday part for some of the company's employees. Let us witness the company's bright future together.