Home
  >  
News
  >  
Industry News
>
Are there any government regulations or permits required for operating a pyrolysis plant?
Are there any government regulations or permits required for operating a pyrolysis plant?
Industry News / Date:11-09-2023
Commonly speaking, different countries have different regulations or permits required for operating a pyrolysis plant. This passage will have a general discussion about this question:
1. Pyrolysis plant scales regulations
In some countries, if you develop a small scale or relatively personal pyrolysis plant, you don't need there are no government regulations or permits, you can do it according to your needs. But if you need to loan from a bank or you have cooperation with the government, normally you need to prepare some documents according to government requirements.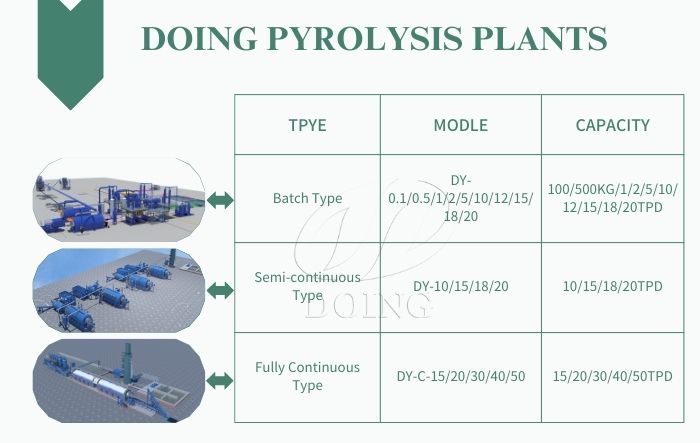 Different model and processing capacity of DOING pyrolysis plant

And some countries like China encourage relatively big industrial pyrolysis plant operations with a processing capacity of not less than 2000 tons per year. And you need to apply for industrial and commercial licenses, environmental protection licenses, and other documents issued by the relevant regional governments.
2. Pyrolysis plant types choosing
As we all know, there are mainly three types of pyrolysis plants for our reference: batch type, semi-continuous and fully continuous type, which all have different processing capacities and advantages. While in recent years, the fully continuous pyrolysis plant has become more and more popular and won the support of some countries due to its high working efficiency, big processing capacity, higher environmental protection, etc. For example, countries such as India, China, and Australia relatively advocate the use of continuous pyrolysis plants, which are more intelligent, safe, and automatic.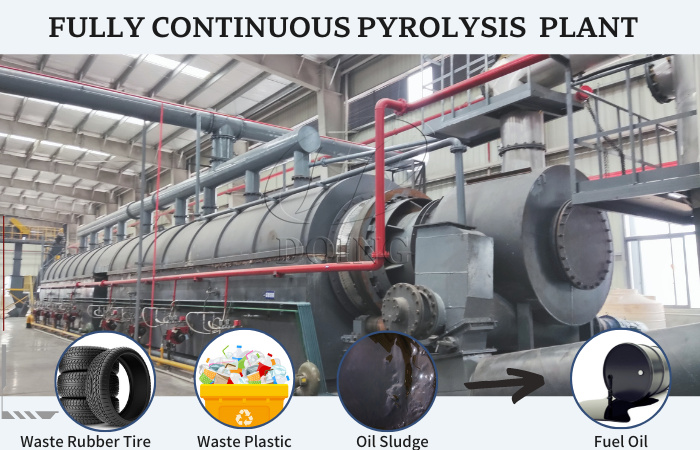 DOING fully continuous pyrolysis plant for sale

3. Environmental protection regulations
Different countries have different requirements for exhaust gas emissions, especially in some European countries. They have higher emission standards to protect the environment. So before operating the pyrolysis plant project, you need to pass environmental assessment procedures, so selecting a pyrolysis plant with high quality environmental protection systems is very important.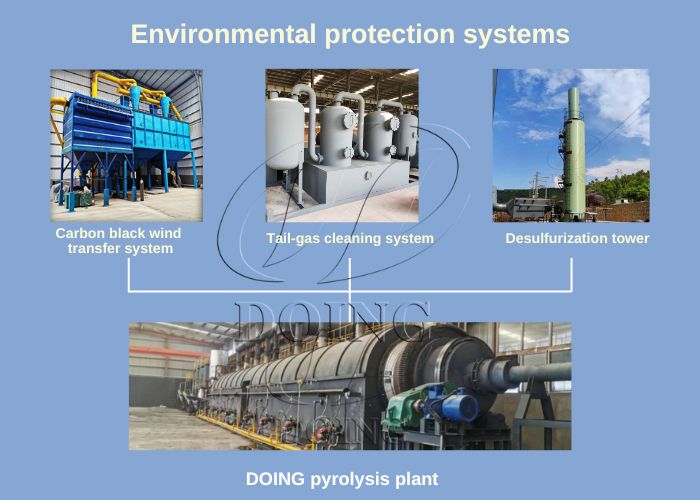 Environmental protection systems of DOING pyrolysis plant

Doing Group designed pyrolysis plant, which are equipped with some good quality environmental protection systems, like smell disposal system to clean syngas to ensure no smells, desulfrization tower to clean flue gas to ensure no smoke gas, so the whole system can be clean and with no pollution to meet the exhaust gas emission standards in various regions.
Of course, in addition to the pyrolysis plant operating regulations and permits, there may be some other regulations, such as project establishment, site selection, safety assessment, fire protection filing, etc. But don't worry, the DOING professional servicing team can provide comprehensive services to help you go through the procedures required to establish the pyrolysis plant project. And our pyrolysis plants have cooperated with many customers in various regions, such as Russia, India, Ghana, Indonesia, Brazil, America, etc.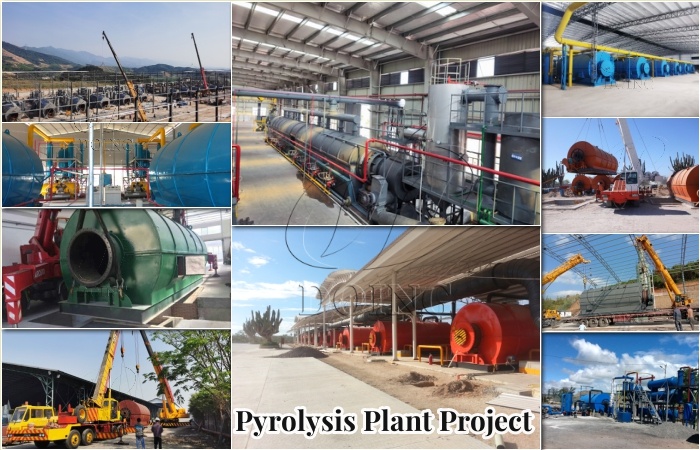 Projects of DOING pyrolysis plants

So anything you need about the pyrolysis plant project support or if you want to learn more about our pyrolysis plants, please contact us directly, looking forward to cooperating with you.

Contact Us